Success Story – Aug – Mr. Guillory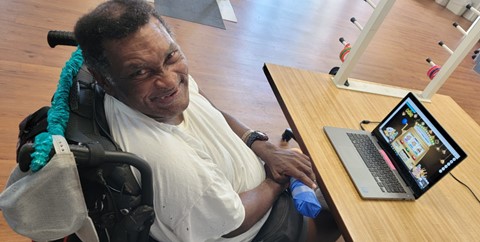 Mr. Guillory is a long-term resident at Solidago Nursing & Rehabilitation. When Mr. Guillory first started therapy, he was having difficulty with static and dynamic sitting balance and his upper extremity range of motion was limited.
With a custom therapy plan, today Mr. Guillory is moving his arms with less pain and loves playing our interactive therapy program, Restore. Mr. Guillory is sharing his contagious smile at more facility activities now that he can mobilize more efficiently in his wheelchair.