Success Story – Sept – Ms. Morris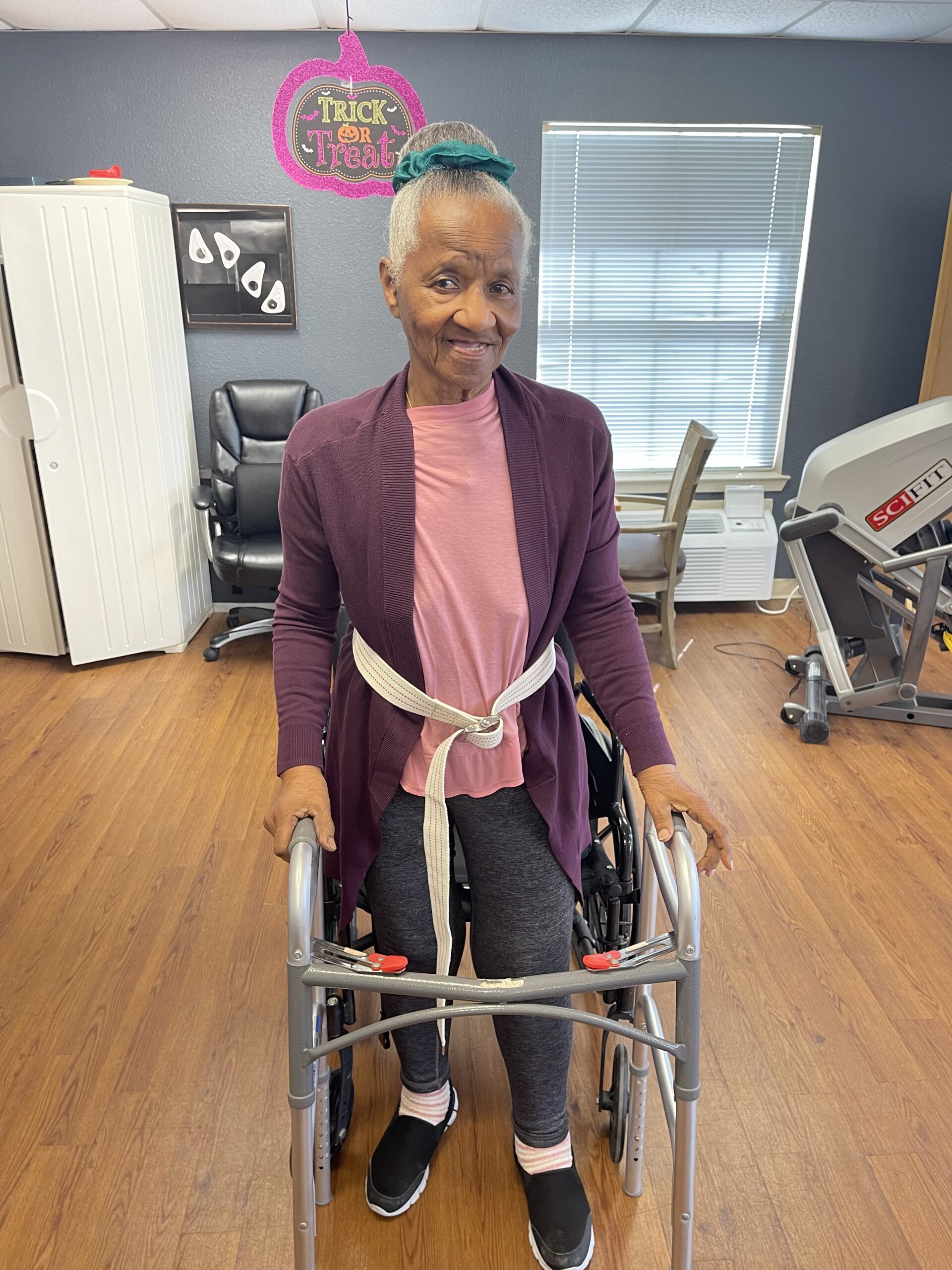 Ms. Morris admitted to Solidago Nursing and Rehabilitation following a hip fracture from a ground level fall. Upon admission, Ms. Morris required extensive assistance with transfers, activities of daily living and was unable to initiate walking. 
With hard work, Ms. Morris has made progress towards walking with a rolling walker and completes all activities of daily living with supervision.  Ms. Morris is preparing to transition home with family where she will continue working with home health care.