Success Story – Oct – Ahren Myrcha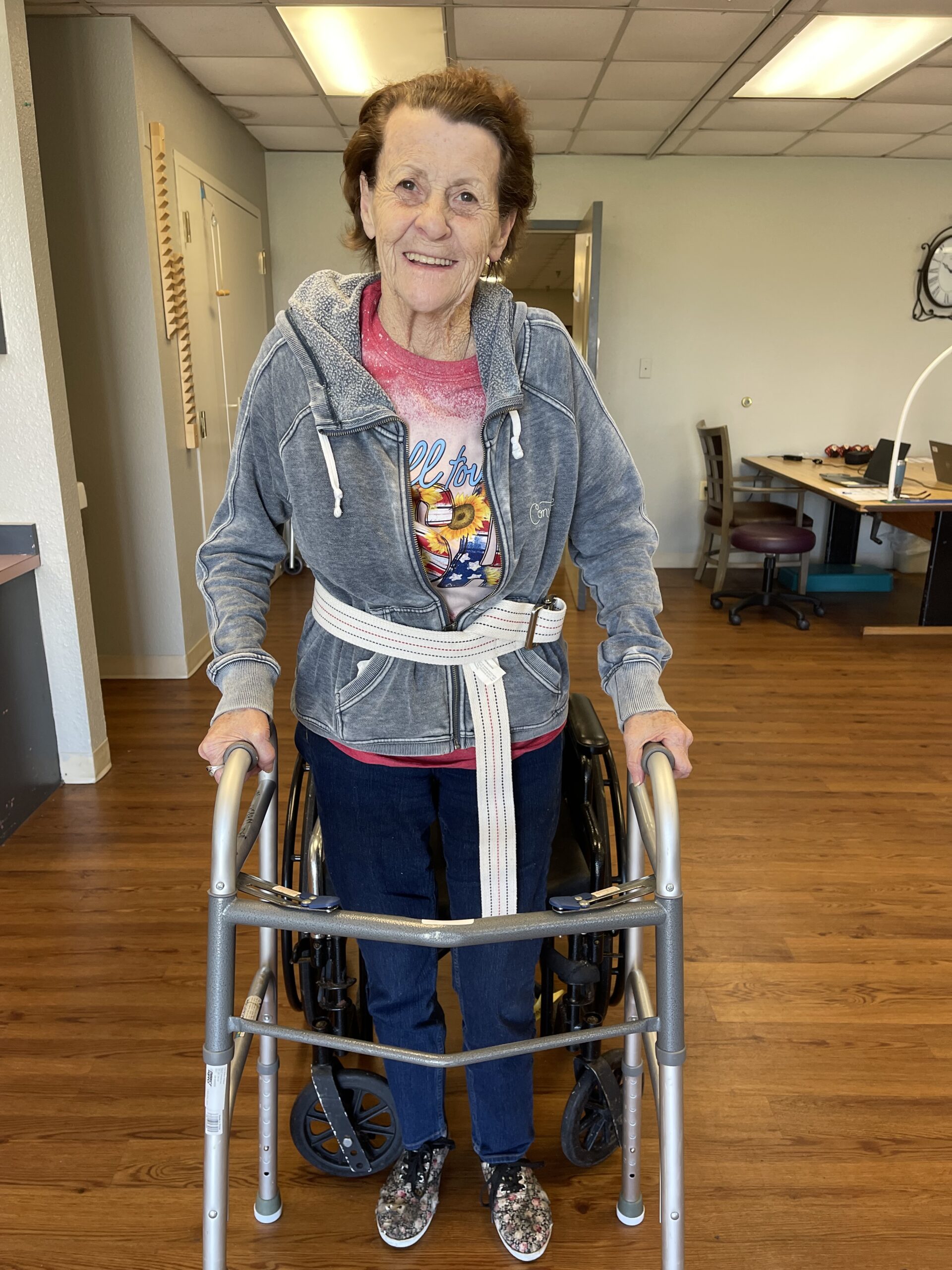 Ms. Ahrens was admitted to Solidago Health and Rehabilitation to become a long-term resident.
At admission, Ms. Ahrens was unable to walk more than 50 feet due to weakness, fatigue, and pain.
With hard work and determination, Ms. Ahrens is now walking throughout the facility without assistance. Ms. Ahrens is now able to attend more of her favorite activities throughout the day due to the improvement in her overall endurance.