Success Story – Nov – Mr. Delgado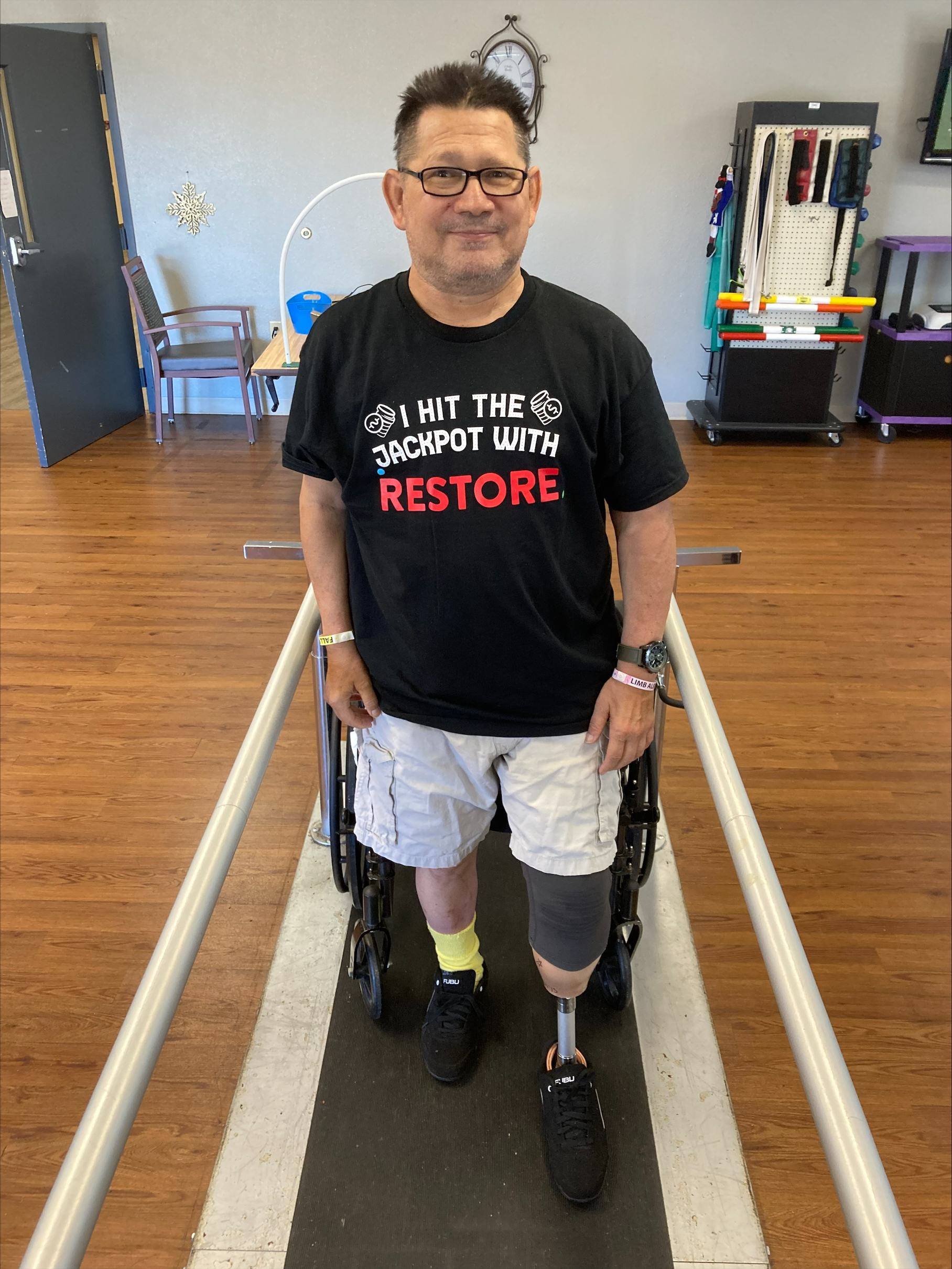 Mr. Delgado, a resident at Solidago Nursing and Rehabilitation, was referred to therapy to address weakness and limited mobility while using his prosthetic leg.   
At evaluation, Mr. Delgado was only able to take a few steps with a rolling walker.
With his dedication, hard work, and direction from our amazing therapy team Mr. Delgado is walking with a rolling walker throughout the facility and is transferring without caregiver assistance.