"I enjoy therapy because it helps me feel better and it also makes my pain go down."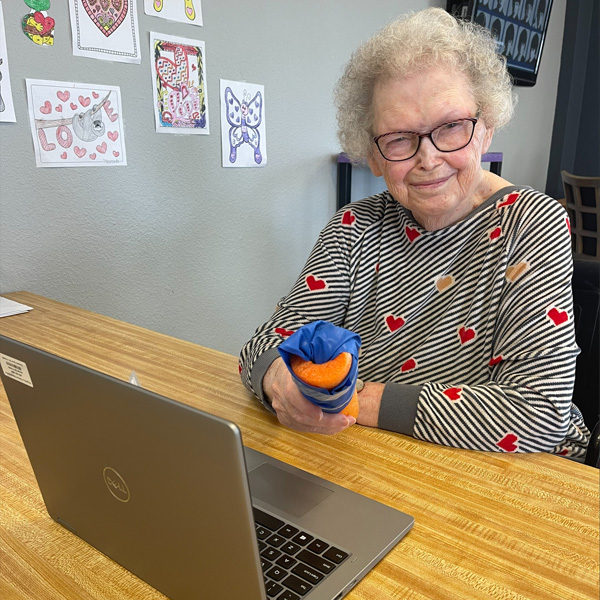 Ms. Annie Worley is a long-term resident at Solidago Health and Rehabilitation. After having COVID, Ms. Worley became weak and needed the assistance of Solidago's caregivers. Ms. Worley had to take multiple rest breaks to complete tasks throughout her day.
Solidago's Therapy Team evaluated Ms. Worley and decided she was a perfect candidate for their RESTORE program, which focuses on strength and endurance.
Since completing therapy, Ms. Worley is attending more of her favorite activities like completing puzzles, playing bingo, and enjoying Social Hours. She is enjoying spending more time with her friends with less fatigue.