"I like to help others, and it feels good to see them happy."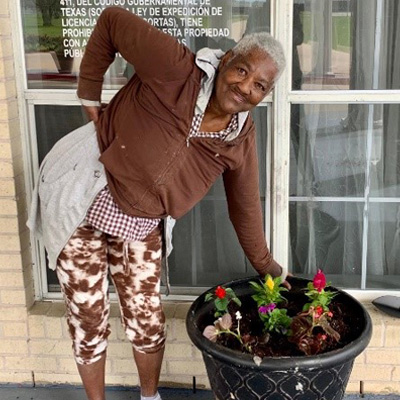 Ms. Carolyn Glover is a long-term resident at Solidago health and rehabilitation.
Ms. Glover needed the help of Solidago's rehab team to help her with balance and flexibility. Before therapy, Ms. Glover needed assistance for walking and getting dressed.
Solidago's rehab team developed a custom plan to improve her strength and balance.Today, Ms.Glover is walking around Solidago independently, and she doesn't need assistance with her balance!
Ms.Glover enjoys gardening and spending time with the friends she has made at Solidago!