"I feel stronger. I love the power it makes me feel."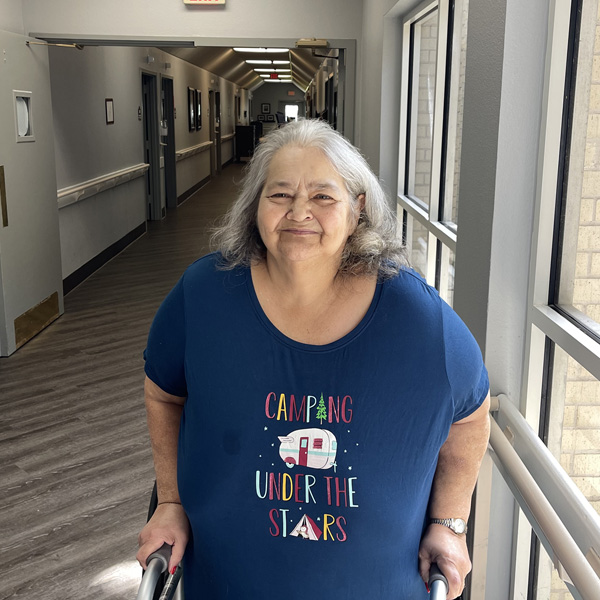 Mary Perez a long-term resident at Solidago Health and Rehabilitation was referred to therapy to address weakness and unsteady walking.
At evaluation, Mary presented with poor balance and was limited to walking 5 feet with a rolling walker with caregiver support.
The amazing therapy team developed a custom therapy to improve balance, standing tolerance and strength.  Today, Mary is walking 50 feet with a rolling walker and has improved her balance to reduce fall risk.
Mary is enjoying the activities the facility has to offer with ease and less caregiver assistance.